The 2nd Battalion Yorkshire Regiment arrived in Ypres on 14 October 1914.
A book in the Green Howards Museum records the Roll of all Officers and Men who arrived in Belgium in October 1914.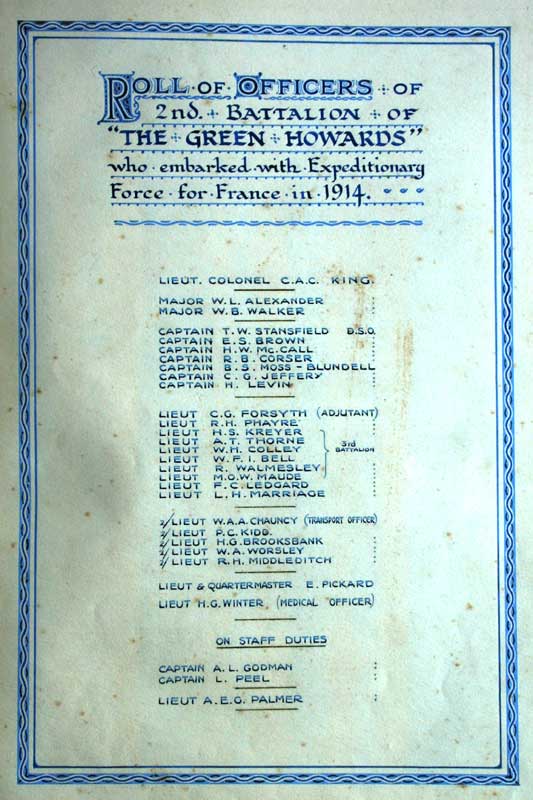 -----------------> Return to top of the page
---

The above Roll has been transcribed, and the Roll has then been compared with the names of the men who died and are buried in a Commonwealth War Grave or commemorated on a Commonwealth War Memorial.
Of the 1064 names on the original Roll, 366 are recorded as having died by the Commonwealth War Graves Commission.
The complete Roll can be viewed as a PDF file by selecting the link, below;-
When viewing this Roll, there are a few points to bear in mind;-
1 Some of the men listed transferred to other Battalions or regiments.
Thus, not all will have been in the 2nd Battalion at the time of death.
2 One man, Captain Marmaduke Thwaites, had been promoted from WO to Officer by he time he was killed.
3 Three of the soldiers were under-age at the time of death, and one (Drummer Hammond) although he died aged 19
would only have been aged 16 in October 1914.
-----------------> Return to top of the page
---