Yorkshire Regiment War Graves, -
Bebington (St. Andrew's) Churchyard, Cheshire
---
Close Window to return to main page
---
Bebington (St. Andrew's) Churchyard, Cheshire contains 19 graves from both World Wars, - 4 from the First World War and 15 from the Second World War.
One of the graves is that of an Officer of the Yorkshire Regiment.
We are very grateful to Richard Roberts, <richard.nsw@googlemail.com>, for providing the photographs.
2nd Lieutenant Thomas Theodore Wood.
9th Battalion Yorkshire Regiment.
Died at home 14 July 1916.
.
---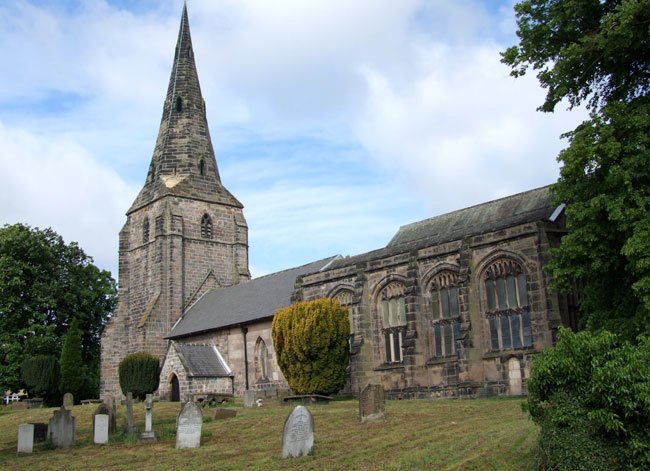 St. Andrew's Church, Bebington - Cheshire
(Photo : Richard Roberts, <richard.nsw@googlemail.com>)
-----------------> Return to top of the page