Yorkshire Regiment War Graves, -
Craghead (St. Thomas) Churchyard
---
Close Window to return to main page
---
The Craghead (St. Thomas) Churchyard contains 9 Commonwealth War Graves, - 5 relating to First World War burials and 4 for the Second World War.
St. Thomas' Church is no longer in use as a place of worship, and instead appears to be a private house (see photos below).
One burial in the churchyard is that of a soldier who served with the Yorkshire Regiment. It was only recently that it was found that there was no record of this soldier in the Commonwealth War Graves Commission register. Research showed that he had died of his injuries received in action. After informing the CWGC about this soldier, his name was added to the register and a headstone procured and installed.
---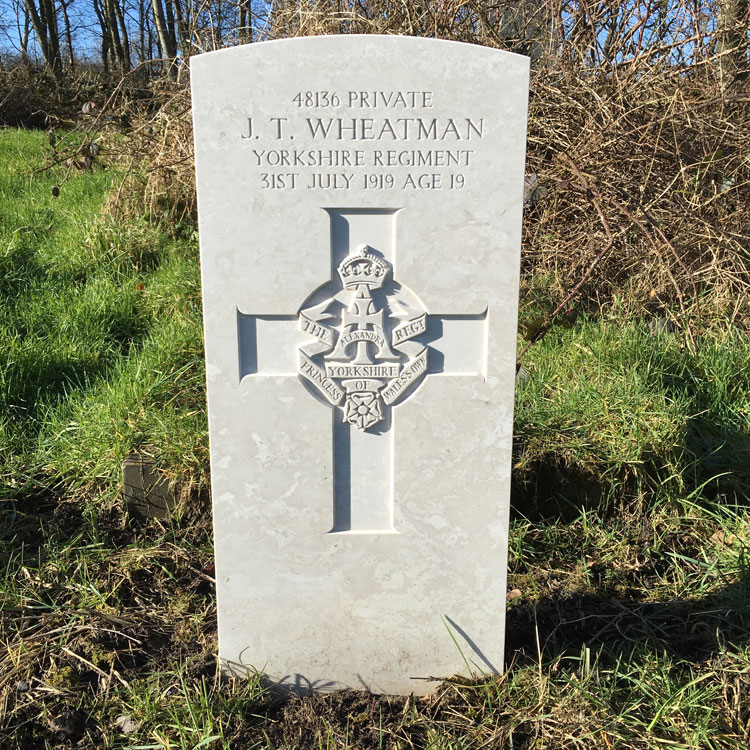 Photo by ppmo of the Find a Grave website
Private James Thomas Wheatman. 48136. 2nd Battalion the Yorkshire Regiment. Son of Robert Wheatman of Craghead, Durham. Died at home 31 July 1919. Aged 19.
Born Middlesbrough, Enlisted Newcastle-on-Tyne, Resided Craghead (Durham).

Originally, Private Wheatman was shown in neither the CWGC nor SDGW records. However, his Pension Record survives, and from the data in this the CWGC was contacted and Private Wheatman is now in the CWGC register and has a Commonwealth War Grave.
From his Pension Record it can be seen that;-
He was born in Q4 1899. Before enlisting he was a miner in Craghead. He enlisted in the 7th Battalion on 2 April 1917 giving his age as 18 years 114 days, - when he would still have been only 16 years old. He served in France from 7 January 1918 to 3 March 1918, on which date he suffered a bullet wound in the back and was dangerously ill. He was in hospital for 130 days and was discharged as no longer fit for duty (Silver War Badge) on 23 August 1918. His injury had made him a paraplegic.
He was awarded the British and Victory medals, and died in (hospital?) in Newcastle-on-Tyne in Q3 1919.
---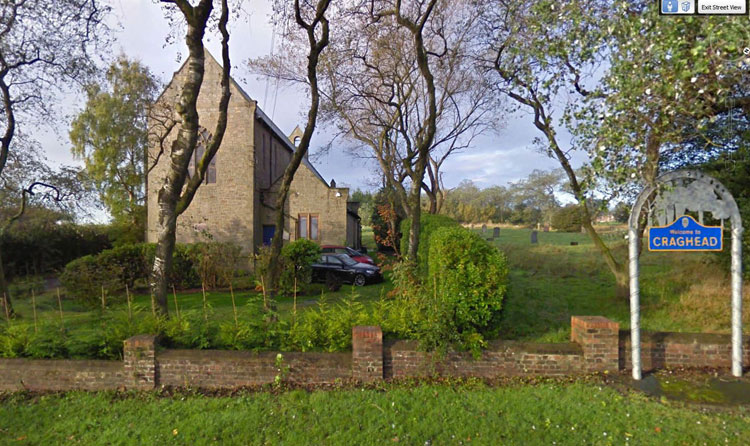 St. Thomas' Church, Craghead (now a private residence). Part of the churchyard can be seen on the right.
Photo : Google Earth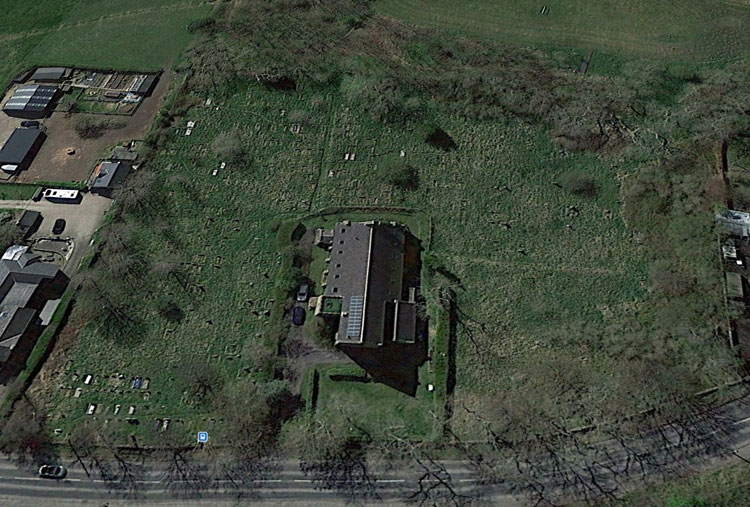 The Satellite view of St. Thomas' Church and churchyard in Craghead.
Photo : Google Earth