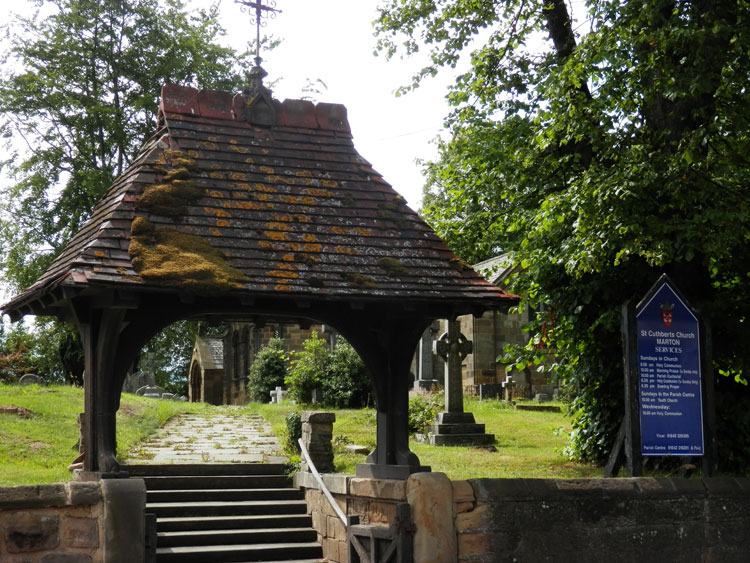 The Lych Gate Entrance to St. Cuthbert's, Marton. To the right is seen the Richardson family headstone.
Photo : Dimitrios Corcodilos of the Find a Grave website
---
Marton-in-Cleveland (St. Cuthbert) Churchyard. There are 4 Commonwealth War Graves, - two from the First World War and two from the Second World War. Of the First World War Graves, one is that of a soldier of the Yorkshire Regiment. One of the Second World War graves is that of an Officer in the Green Howards.

A family headstone commemorates an Officer of the Yorkshire Regiment.

We are very grateful to Dimitrios Corcodilos of the Find a Grave website for photos of the churchyard and the family headstone.
---
Select the image above for a larger version which opens in a new window

Private George Everitt Taylor. 45705.
3rd Battalion(Depot) Yorkshire Regiment. Died 29 April 1917.
Born Coventry, Enlisted Middlesbrough, Resided Marton (S O).
(name given as "George F Taylor" in CWGC register).

Photo : Edward Nicholl
---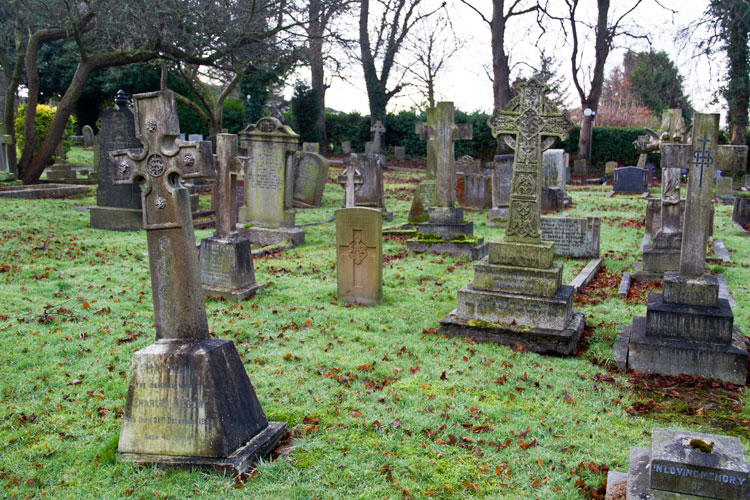 Private Taylor's headstone in the Churchyard of St. Cuthbert's, Marton-in-Cleveland
Photo : Edward Nicholl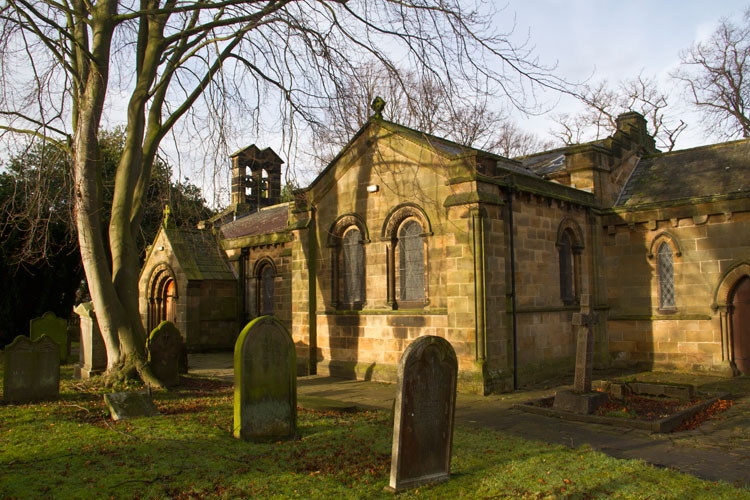 St. Cuthbert's, Marton-in-Cleveland
Photo : Edward Nicholl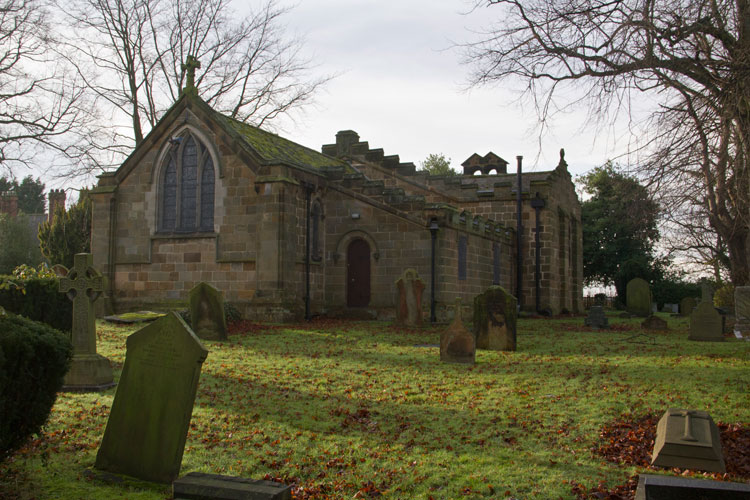 St. Cuthbert's, Marton-in-Cleveland
Photo : Edward Nicholl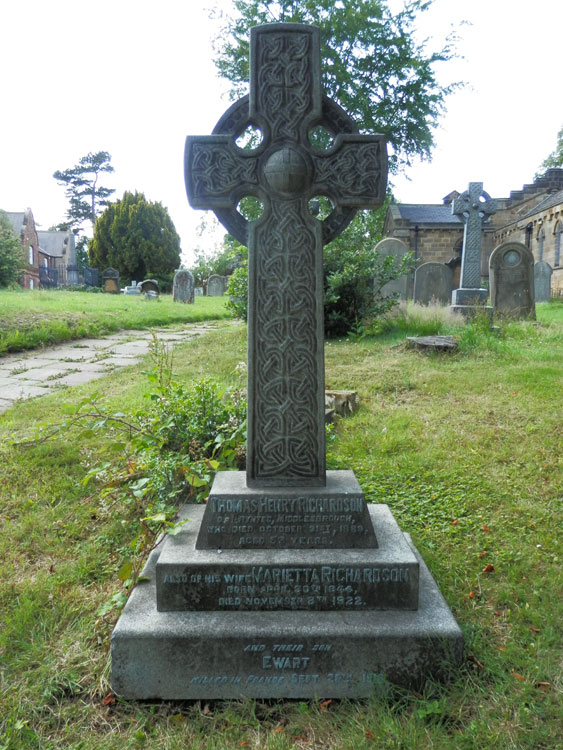 The Richardson Family Headstone in the Churchyard of St. Cuthbert's, Marton
Photo : Dimitrios Corcodilos of the Find a Grave website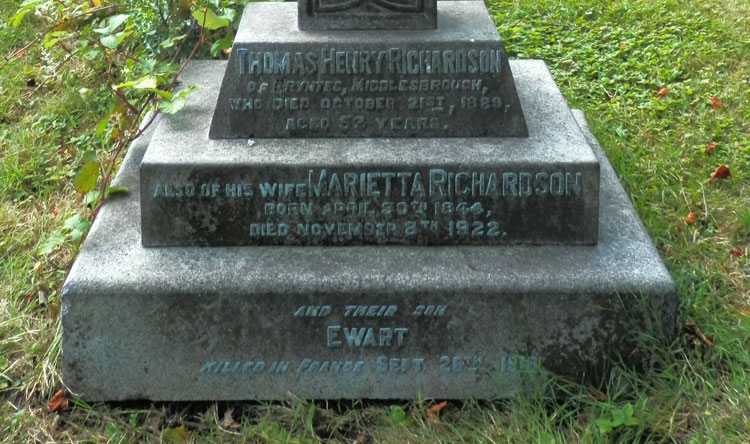 The Richardson Family Headstone in the Churchyard of St. Cuthbert's, Marton (Detail)
Photo : Dimitrios Corcodilos of the Find a Grave website
-----------> Return to the Top of the Page