Remembrance - The Yorkshire Regiment, First World War
Lieutenant William APPLEYARD

Close window to return to main page
---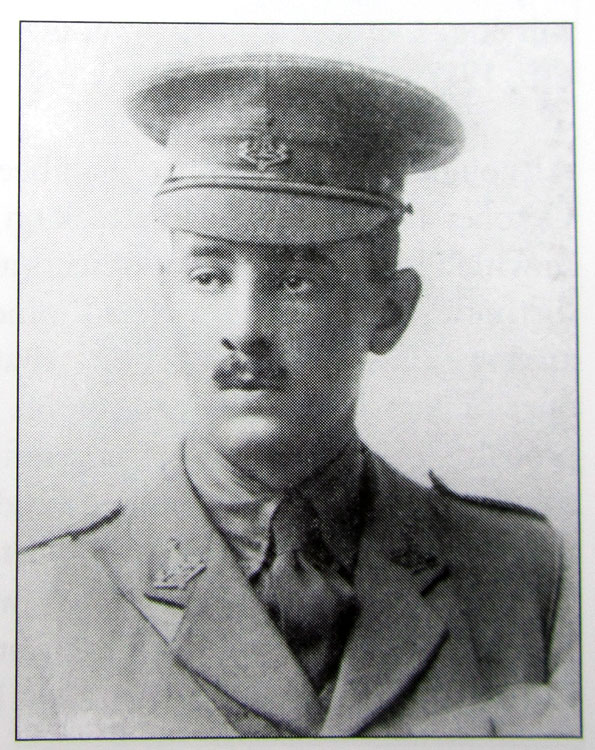 Lieutenant William APPLEYARD
Photo from the book "Some Other and Wider Destiny" by Elaine Mercx and Neal Rigby
---
Lieutenant William APPLEYARD.

6th Battalion the Yorkshire Regiment. Killed 22 August 1915.
Commemorated Panel 55 to 58, HELLES MEMORIAL.

The following biographical information is taken from Robert Coulson's "Biographies of Yorkshire Regiment Officers";-
"A university man, William Appleyard entered Clare College at Cambridge in 1912.
He was one of the original territorial officers of the 6th Battalion on the Army List in late 1914. He sailed with the battalion from Liverpool on July 3rd 1915 aboard HMTS "Aquitania" bound for the Dardenelles campaign.
They landed on the island of Lemnos on July 10th and then moved to Imbros on July 20th for two weeks of training and acclimatisation.
The 6th Battalion were involved in the landings at Suvla Bay on August 6th and moved from the beach to assault Lala Baba hill. Mention is made of Lt Appleyard marshalling his platoon during this attack.
Lt William Appleyard was killed in action on August 22nd 1915 as the battalion suffered heavy casualties in the advance on Scimitar Hill inland from Suvla."
From the book "Some Other and Wider Destiny" by Elaine Mercx and Neal Rigby, the following information on William Appleyard is given;-
"He was a Cave Ehibitioner of Clare College, Cambridge, and aa West Riding County Council Major scholar. He was Senior Prefect and School Captain of Wakefield Grammar School in 1910, 1911 and 1912."
--------------> Return to Top of Page