Remembrance - The Yorkshire Regiment, First World War
Private James William CAVE
8592
Close window to return to main page
---
The photo of Private James William Cave has been kinly provided by hs great nephew, Malcolm Beavis <malcolm.beavis@yahoo.co.uk>.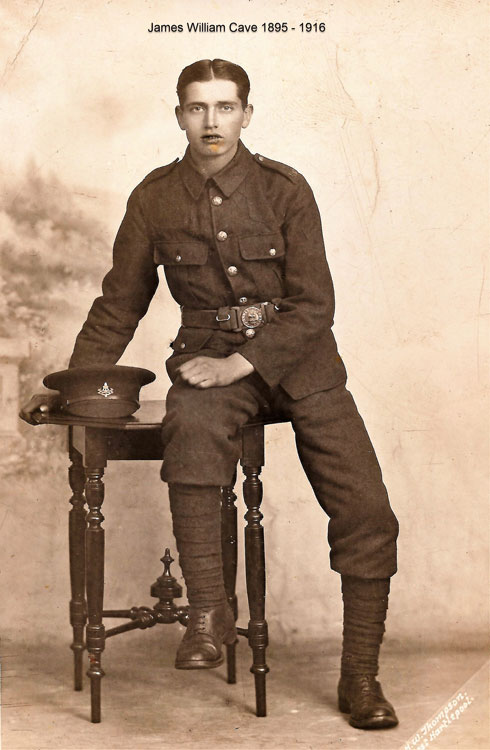 Private James William Cave. 8592.

6th Battalion Yorkshire Regiment. Son of James and Kate Cave, of Middlesbrough, Yorks. Died 28 September 1916. Aged 21.
Born Middlesbrough, Enlisted Thornaby, Resided Middlesbrough.
Buried PUCHEVILLERS BRITISH CEMETERY.
Private Cave was wounded in fighting at Hessian Trench and Stuff Redoubt during the Somme offensive and died of his wounds aged 21 on 28th September 1916.

-----------------> Return to top of the page