Remembrance - The Yorkshire Regiment, First World War
Lieutenant George Ernest Lister CRESSEY

Close window to return to main page
---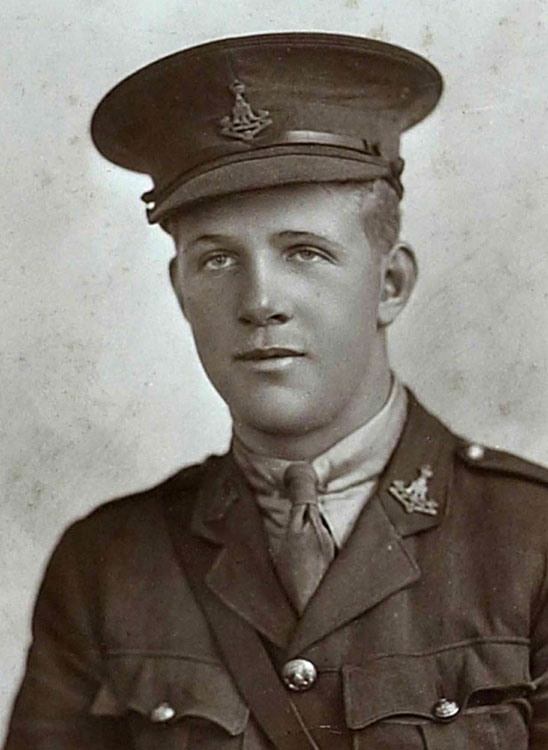 Photo courtesy of Mrs Beverely Matthews (<Beverley.Matthews@tonbridge-school.org>) the Tonbridge School Archivist.
A website set up by Tonbridge School includes this photo in a Book of Remembrance, together with other biographical details.
---
Lieutenant George Ernest Lister CRESSEY.

2nd Battalion Yorkshire Regiment. Son of the late George Henry and Mary Pelham Cressey, of Fairoak, Gerrard's Cross, Bucks. Killed 26 September 1915. Aged 20.
Commemorated Panel 44 and 45, LOOS MEMORIAL.

The following biographical details are provided in Robert Coulson's Biographies of Officers Killed in the First World War;-
A doctor's son George Cressey was born at Tunbridge Wells in 1895 and entered Christs College, Cambridge, in 1914 just before the onset of war.
When war was declared he initially served with the Kent Cyclists Battalion and was commissioned in May of 1915. He joined the 2nd Yorkshires just before the opening of the Battle of Loos on September 25th 1915.
On the second day of the battle Lt Cressey and his men moved out south towards the Hulluch road. They had not gone far when they were fired on by a party of advancing Germans and had to fall back into a communication trench.
George Cressey was killed in this action on September 26th 1915 at the age of 20.
One of his superiors was quoted as saying,
"He was a young officer of much promise whose loss is much to be deplored".
--------------> Return to Top of Page