Remembrance - The Yorkshire Regiment, First World War
Private Robert William CUMMINGS
11312
Close window to return to main page
---
No photo available, but souvenir photos and biography provided.
---
Private Robert William CUMMINGS. 11312.

6th Battalion Yorkshire Regiment. Killed 10 November 1915.
Born Marske (Saltburn - Yorks), Enlisted Shiney Row, Resided Old Penshaw (Durham).
Buried HILL 10 CEMETERY.

The following additional information on Robert William Cummings is provided by his grandson, Norman Cummings (<norman_cummings@hotmail.co.uk>);-
Robert William Cummings, a miner, was born in Marske, Guisborough, North Yorkshire in 1880. His parents were Stephen and Sarah Ann Cummings.
He lived and enlisted in Penshaw and Shiney Row, County Durham. On his death he left a widow, Ada, and three small children. A fourth child was born shortly after his death.

Below are photos of items commemorating Robert William Cummings, - including a handkerchief on which his brother, Ernest, has written a heartfelt message. Photos of these items have been provided by Norman Cummings, (<norman_cummings@hotmail.co.uk>), grandson of Robert William Cummings.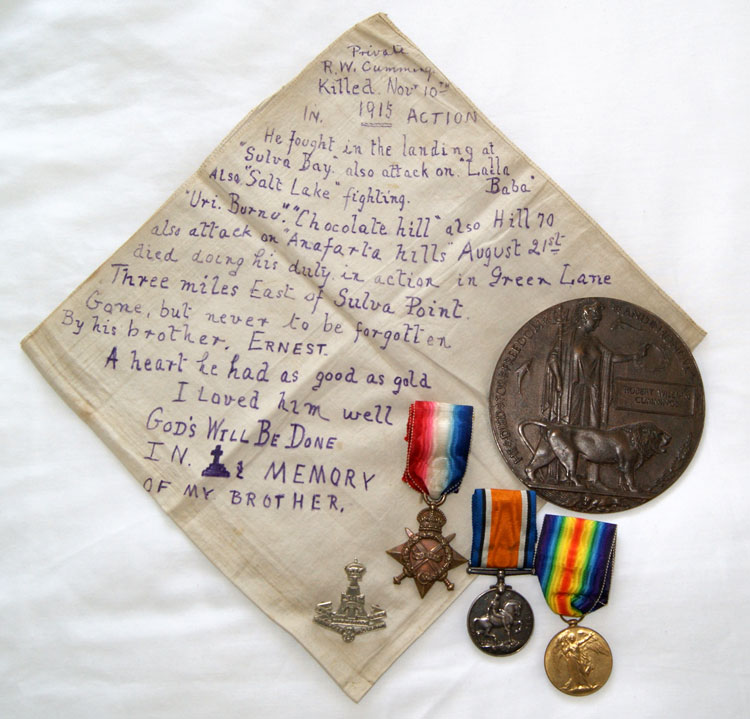 The Handkerchief with a Message Written by Ernest Cummings,
together with Robert William Cummings' Medals and Memorial Plaque
(For a larger sized image which opens in a new window select the above photo)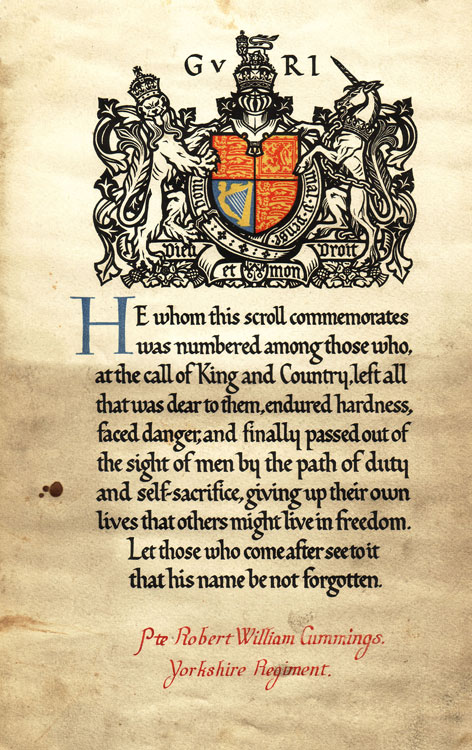 The Commemorative Scroll for Robert William Cummings (Issued with the Memorial Plaque)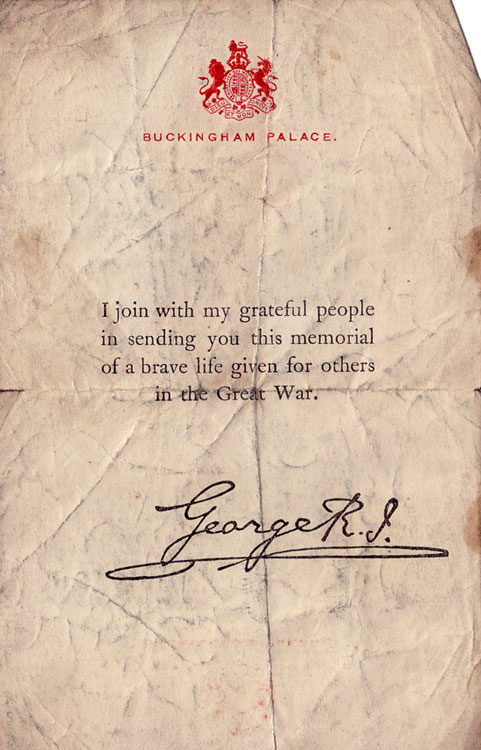 The Letter from King George V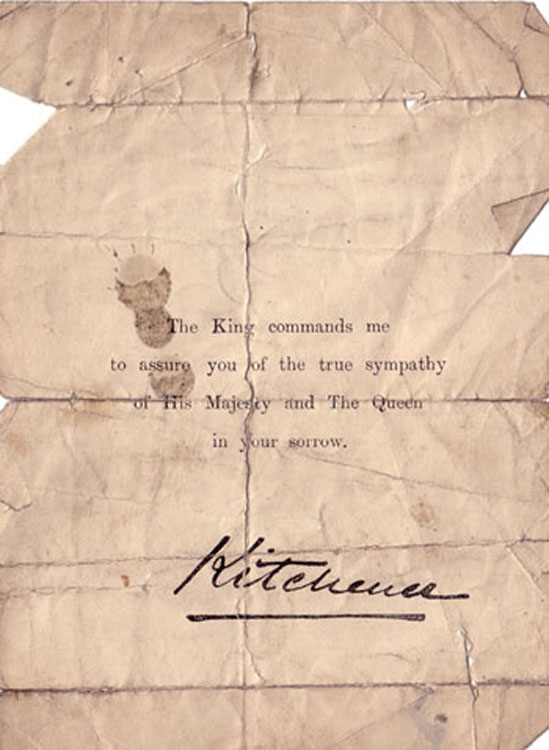 The Letter from Lord Kitchener
-----------------> Return to top of the page