Remembrance - The Yorkshire Regiment, First World War
2nd Lieutenant Aylmer EADE
Close window to return to main page
---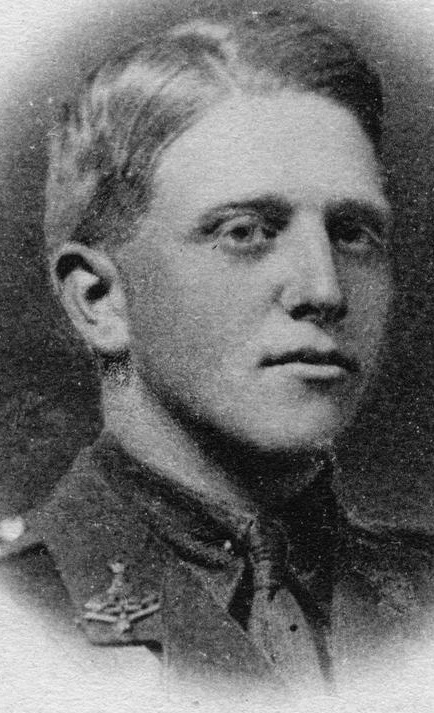 Photo : laurinlaurin espie of the Find a Grave website
2nd Lieutenant Aylmer EADE.
3rd Battalion the Yorkshire Regiment, attached to 2nd Battalion. Son of the Rev. Charles John Aylmer Eade and Constance Eade, of Aycliffe Vicarage, Darlington. Killed 9 October 1917. Aged 25.
Buried CEMENT HOUSE CEMETERY.
Thefollowing biographical notes on Lieutennat Eade were written by Robert Coulson in his Biographies of Officers in the First World War;-
"Aylmer Eade, the son of the Reverend Charles John Aylmer Eade and his wife Constance of Aycliffe Vicarage near Darlington, was born at Aycliffe in County Durham on January 28th 1892.
In 1910 he entered Trinity College at Cambridge and initially saw war service in the ranks of the Royal Fusiliers before being commissioned in May 1915.
He joined the 2nd Battalion on October 2nd 1915 just after the Battle of Loos and was then appointed adjutant to the 6th Battalion and joined them at Beaumetz in October 1916 on the Somme.
He fought at the Battle of Messines in June of 1917 after which the battalion were involved in 3rd Ypres, the Battle of Passchendaele.
They fought in August in the Salient and then had a rest period at Poperinghe in early September.
On October 7th they moved up to the front again facing the Poelcapelle Line.
At 4-30am on October 9th the battalion advance began towards the village of Poelcapelle.
2nd Lt Aylmer Eade was initially posted as "wounded and missing" but in fact had been killed in the attack on October 9th 1917 aged 25.
His body was recovered and today lies in Cement House Cemetery just to the west of Langemark."
-----------------> Return to top of the page