Remembrance - The Yorkshire Regiment, First World War
2nd Lieutenant Francis William Alexander FAITHFULL
Close window to return to main page
---
Select the thumbnail image, above, for a large size image which opens in a new window.
---
2nd Lieutenant Francis William Alexander FAITHFULL.
3rd Battalion Seaforth Highlanders, formerly 11th Battalion Yorkshire Regiment. Son of the Rev. Robert Colquhoun Faithfull and Felicia Amy Faithfull, of Shrub House, Copford, Colchester. Late of Peakirk Rectory, Peterborough. Killed 3 July 195. Aged 18.
Buried BARD COTTAGE CEMETERY.
The following can be found re. 2nd Lieutenant Faithfull in De Ruvigny's Roll of Honour;-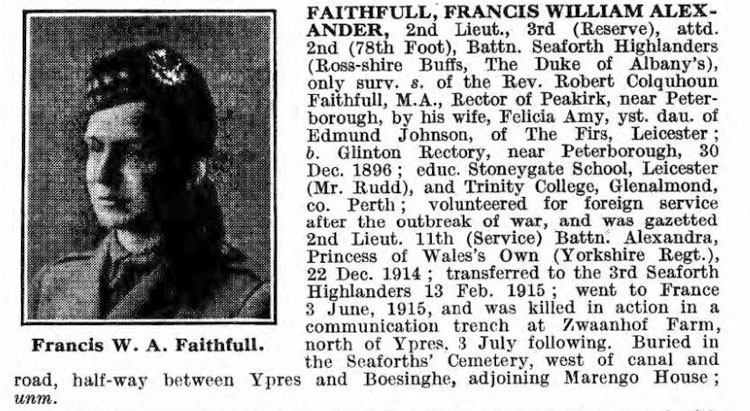 In St. Benedict's Church, Glinton (City of Peterborough), the following is shown on the Roll of Honour inside the church;-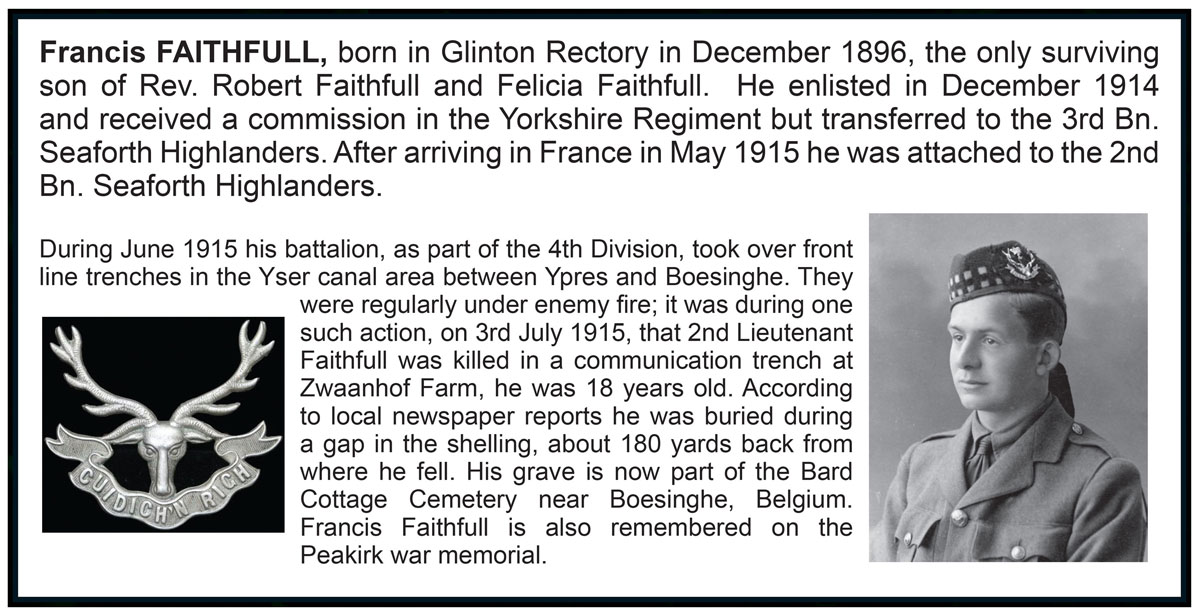 -----------------> Return to top of the page