Remembrance - The Yorkshire Regiment, First World War
Private Thomas Edward FERGUSON, MM.
17794
Close window to return to main page
---
Photos and biographical information below.
---
Private Thomas Edward FERGUSON, MM. 17794.
9th Battalion.
Killed 1 October 1917.
Born Darlington, Enlisted Darlington.
Buried LIJSSENTHOEK MILITARY CEMETERY.
Mrs Caroline Ferguson (<c.ferguson@acumentrust.org.uk>), whose husband is the great grandson of Private Thomas Edward Ferguson, MM, has provided the following photographs and information on this soldier.
---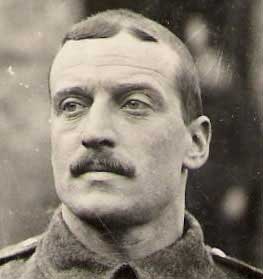 Private Thomas Edward Ferguson 17794, (Military Medal) of 9th Battalion Yorkshire Regiment died on 1st October 1917 in the Third Battle of Ypres. He died of wounds in the 10th Casualty Clearing station near Poperinge in Belgium. He is buried at Lijssenthoek Military Cemetery, Poperinge, Belgium.
A photograph of his original WW1 grave has been provided (note the metallic name tags which have been fixed to the cross).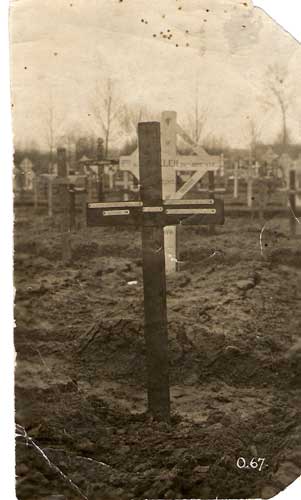 The modern day Lijssenthoek Military Cemetery, - the second largest Commonwealth War Graves cemetery in Belgium, contains 9,901 Commonwealth burials of the First World War and 883 war graves of other nationalities (mostly French and German). Private Ferguson will have been re-interred in the Lijssenthoek Military Cemetery, with a Commonwealth War Graves headstone. A photograph of the modern cemetery, maintained by the Commonwealth War Graves Commission, is shown below.