Remembrance - The Yorkshire Regiment, First World War
Lieutenant John Dampier
HALLIFAX
Close window to return to main page
---
A larger sized image of Lieutenant Hallifax is shown below.
---
Lieutenant John Dampier HALLIFAX.
2nd Battalion the Yorkshire Regiment. Son of Edith F. Hallifax, of 22, Lansdowne Rd., Croydon, and the late Capt. R. A. P. Hallifax (Yorkshire Regt.). Killed 17 May 1915. Aged 20.
Buried GUARDS CEMETERY, WINDY CORNER, CUINCHY.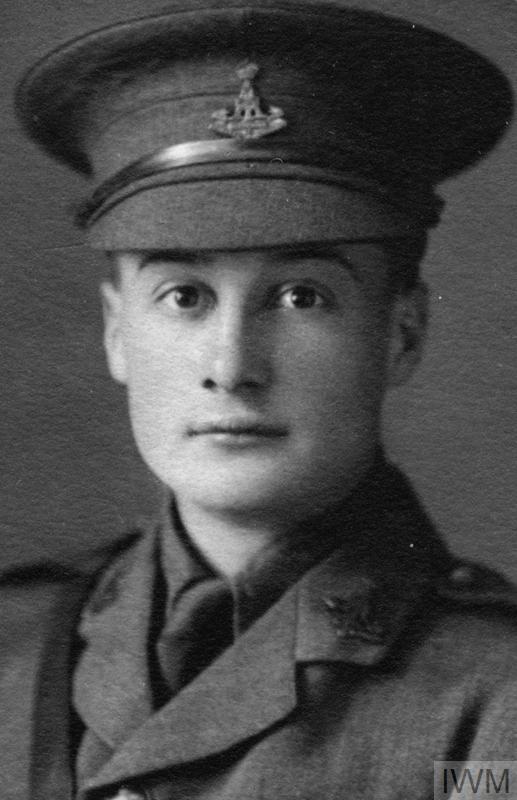 Photo © IWM (HU 122740)
The following is taken from M L Ferrar's "Officers of the Green Howards 1688 - 1931";-
Born 3rd May 1895, son of Captain Alfred Plassy Hallifax, late 19th Foot>
2nd Lieut 12th August 1914; Lieut 31st January 1915.
Killed in action near Festubert, 17th May 1915.
"He had an unusually charming personality, and was exceedingly accomplished. His death was a great grief to his brother officers and to his men. The young heroes of this war are many, and not one went to the front with more joyousness and enthusiasm than 'Jack' Hallifax. His father, the late Captain Plassy Hallifax, who lived for some time in Lakenfield, Ontario, held a commission in the same regiment as that with which his son was so short a time connected."
From the 2nd Battalion's War Diary, Lieutenant Hallifax was in a draft of officers that joined the battalion on 17th April 1915. He thus survived precisely 30 days in France.
-----------------> Return to top of the page