Remembrance - The Yorkshire Regiment, First World War
Private William HOOD. 16310
Close window to return to main page
---
A photo showing 6 soldiers (of the Yorkshire Regiment?), with Private Hood seated lower right, is shown below.
---
Private William HOOD. 16310.

Janice Beger (<jan66_beger@live.com.au>), a grand-daughter of William Hood, forwarded a photo of 6 soldiers in which the soldier seated on the lower right is her grandfather. Although there are no regimental markings on the uniforms of these soldiers, it is known that William Hood served in the Yorkshire Regiment.
Fortunately, his Service Record survives from which the following can be gathered;-
William Hood enlisted in the Yorkshire Regiment on 17 November 1914.
He is shown as being a miner living in Bishop Auckland (Co. Durham), and enlisted in Sunderland. His stated age was 19 when he enlisted.
He joined the 6th Battalion Yorkshire Regiment on 25 November 1914.
He was posted overseas (the Dardanelles / Gallipoli) on 29 July 1915.
As such, he would have taken part in the action of the 6th Battalion at Suvla Bay on 6 August 1915, and subsequent actions in that part of the world.
The 6th Battalion left Gallipoli in December 1915.
He was posted to the 2nd Battalion Yorkshire Regiment on 16 May 1918, and was demobbed on 13 January 1919.
in 1921 he was living at 6 Park Street, Castletown, Sunderland.
Rather remarkably, there is no mention in the records of him having been wounded or ill during his service.
Janice Beger stated that William Hood was born on 18 December 1897 so was under-age (only 16) when he enlisted. He changed his age "so he could be part of the big adventure". William Hood and his mother settled in Australia after the war, but he spoke very little about that period of his life.
---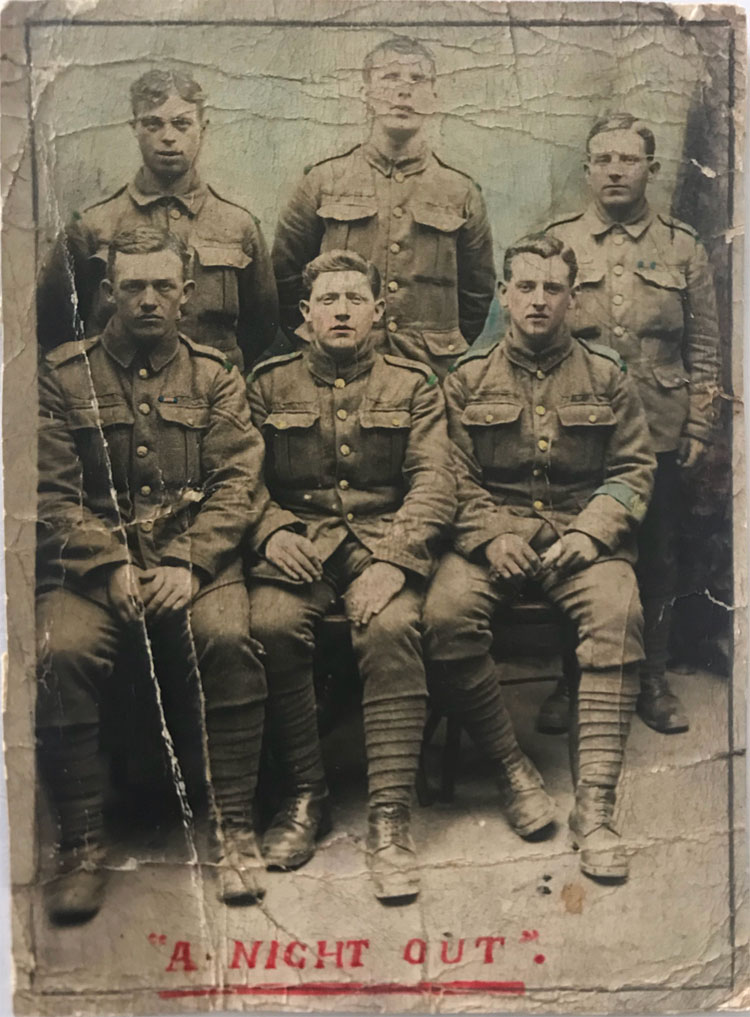 -----------------> Return to top of the page