Remembrance - The Yorkshire Regiment, First World War
Private Edwin LAZENBY. 24990
Close window to return to main page
---
Full-size images of Edwin Lazenby are shown below
---
Private Edwin LAZENBY. 24990.

2nd Garrison Battalion the Yorkshire Regiment. Son of William and Ellen Lazenby, of Burniston, Scarborough. Died at home 22 September 1918. Aged 32.
Born Scarborough, Enlisted Middlesbrough , Resided Grosmont (Yorks).
The above photo is shown with the kind permission of David Cunnington, who has provided details of the life of Edwin Lazenby on his Family Tree in Ancestry.co.uk.
Other information on Edwin Lazenby from the above Family Tree is that he died of Phthisis (TB), and at the time of death was stated to be a Farmer.
He had a brother, Herbert, who also served (possibly in the West Yorkshire Regiment). Although Herbert served overseas, Edwin served at home throughout the war.

Private Edwin LAZENBY. 24990.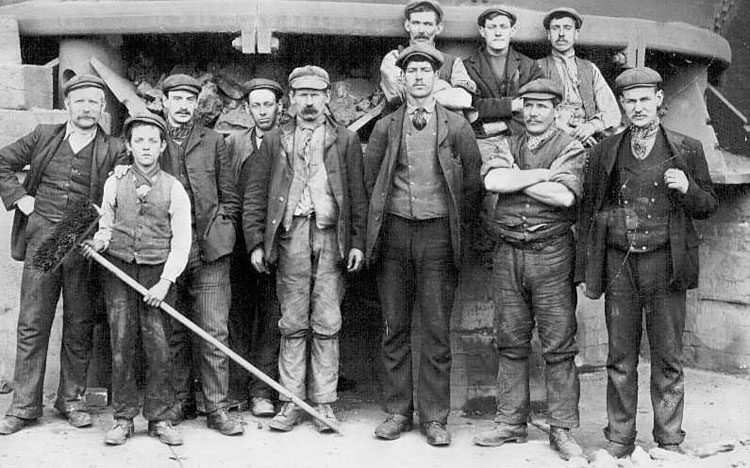 Edwin Lazenby (3rd from right, front), pre 1914-18 war, at unknown N.Yorks ironworks
-----------------> Return to top of the page