Remembrance - The Yorkshire Regiment, First World War
Captain John Vivian NANCARROW
Close window to return to main page
---
Select the thumbnail image above for a larger photo which opens in a new window.
The above photograph of Captain Nancarrow is found in the Imperial War Museum's Collections photostream in Flickr, http://www.flickr.com/photos/imperialwarmuseum/7109535033/, and has no known copyright conditions.
---
Captain John Vivian NANCARROW.

4th Battalion the Yorkshire Regiment. Son of George Bennett Nancarrow and Charlotte Alice Nancarrow, of "Ravenscroft," Grove Hill, Middlesbrough. Killed 25 April 1915. Aged 30.
Commemorated Panel 33, YPRES (MENIN GATE) MEMORIAL.
Robert Coulson in his biographies of Officers of the Yorkshire Regiment provides the following information on Captain Nancarrow;-
"John Nancarrow was born in Middlesbrough on June 6th 1885 and was educated at the Leys School and Kings College Cambridge.
He was admitted to the bar in 1910 and practised as a solicitor in Middlesbrough where he was also secretary to the local Chamber of Commerce.
A pre-war Territorial with the Yorkshire regiment, Captain Nancarrow arrived in Boulogne with the 4th Battalion on April 18th 1915. Just one week later they were in action in the Ypres Salient with orders to hold the village of Fortuin and if possible push the Germans back into St Julien.
Captain John Vivian Nancarrow was killed in this action on April 25th 1915 aged 30.
A fellow officer wrote,
"He was seen cheering on his men and in the advance stopped to bind up the wound of a soldier and then moved on. After making several rushes towards the enemy positions he was shot and died almost instantly."
His CO wrote,
"He behaved like a hero."
He was the son of George Bennett and Charlotte Alice Nancarrow of "Ravenscroft," Grove Hill, Middlesbrough.
At the time of his death, was engaged to be married to Miss Elsie Harkess of nearby Stokesley.
Ian Stubbs (<i.stubbs@hotmail.co.uk>) has kindly provided the photo below of Captain Nancarrow.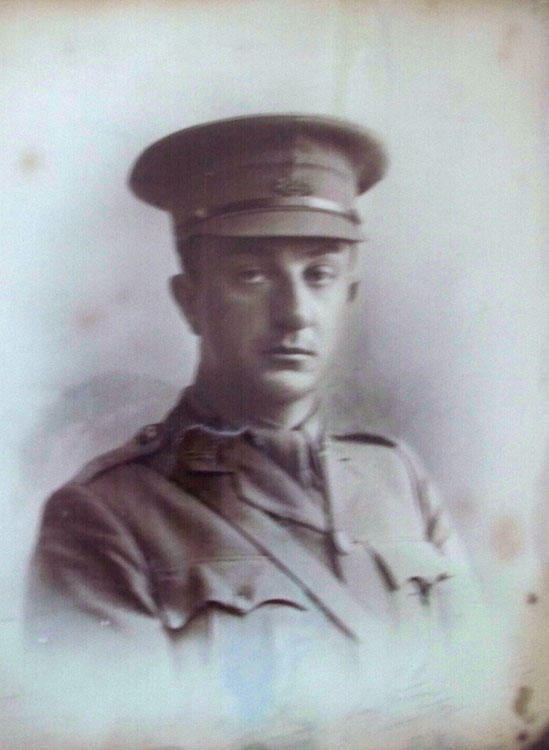 -----------------> Return to top of the page