Remembrance - The Yorkshire Regiment, First World War
Private Robert RICHARDSON.
16984
Close window to return to main page
---
Biography provided below.
---
Private Robert RICHARDSON. 16984

6th Battalion Yorkshire Regiment.
Son of William and Dorothy Richardson, of 15, Beatrie Terrace, Penshaw, Co. Durham. Killed 27 September 1916. Aged 22.
Born Fatfield (Durham), Enlisted Shiney Row, Resided Fatfield.
Commemorated Pier and Face 3 A and 3 D, THIEPVAL MEMORIAL.

The exhibition by the U3A Wessington War Memorials Project at the Arts Centre Washington, 3 - 17 November 2012, provided a biography of Private Robert Richardson which indicated that he had transferred to the East Yorkshire Regiment, as a Lance Corporal number 11066. There is no evidence for this having happened. There WAS a Robert Richardson, 11060, of the Yorkshire Regiment who transferred to the Labour Corps and who survived the War.
This biography can be read below.
---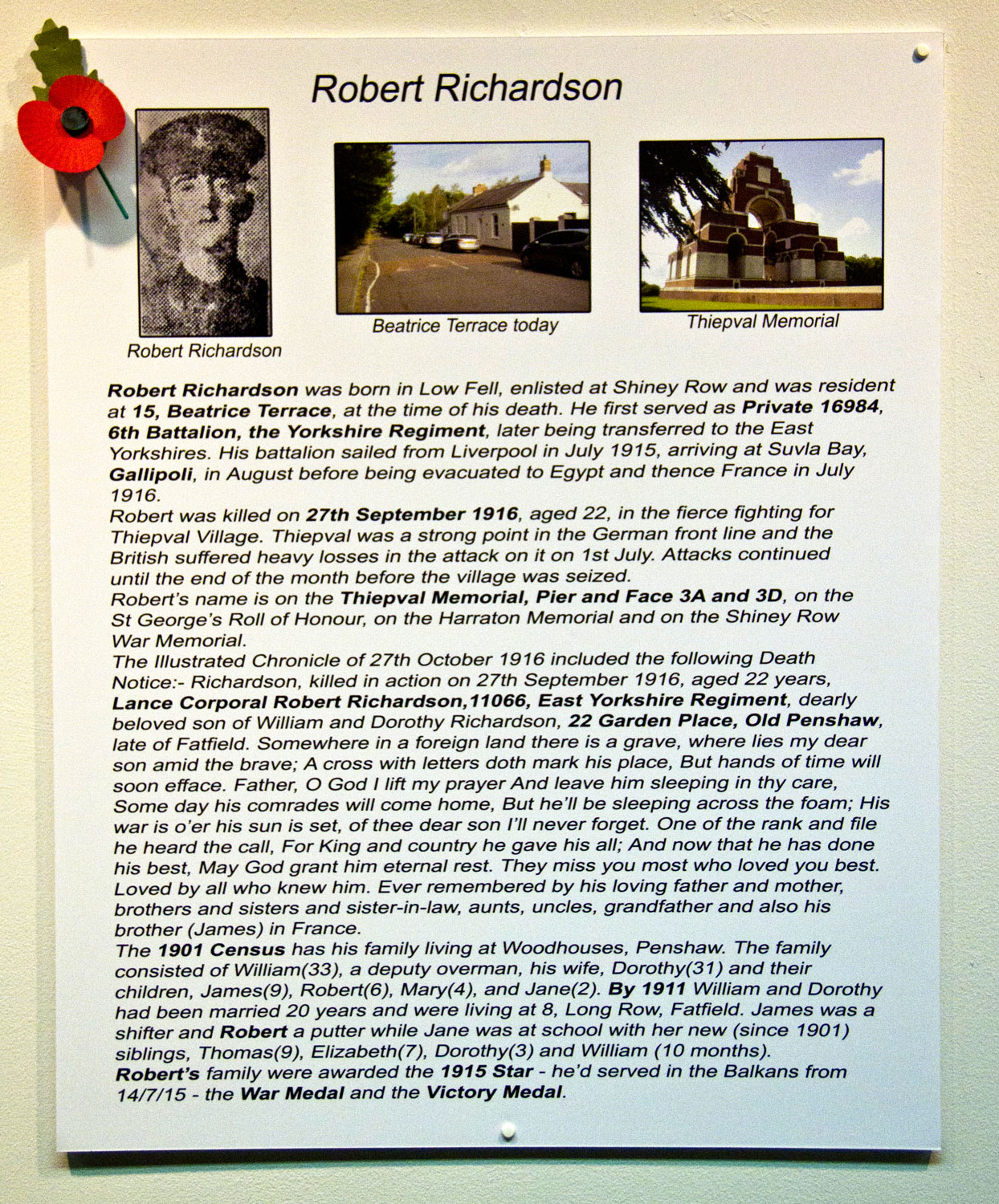 -----------------> Return to top of the page