Remembrance - The Yorkshire Regiment, First World War
Corporal Thomas William RICHMOND.
19039
Close window to return to main page
---
Larger sized photo and biographical notes provided below.
---
Corporal Thomas William RICHMOND. 19039.

6th Battalion Yorkshire Regiment. Formerly 19545 Yorks L I. Killed 27 August 1917.
Born Leeds, Enlisted Leeds, Resided Hunslet. Aged 29.
Commemorated Panels 52 to 54 and 162A, TYNE COT MEMORIAL.

Thomas William Richmond was born in Hunslet (Leeds) in Q2 1888.
He married Martha Littlewood in Leeds in Q4 1908.
In the 1911 census, he was a Brewer's Labourer, living in Hunslet (Leeds) with his wife (Martha) and 2 children, - Ellen and Elizabeth.
He initially enlisted in the King's Own Yorkshire Light Infantry (1914), before transferring to the 6th Battalion Yorkshire Regiment.
He first entered the theatre of war on 8 September 1915, landing in Gallipoli. (It is not clear as to whether he was with the Yorkshire Regiment on 8/9/15, or the KOYLi. However, the 6th Yorkshire Regiment were in Gallipoli on that date.
He was killed during an attack on the White House (in the Ypres area) on 27 August 1917 when "B" Company lost 1 Officer (Captain J L Derrick) and 8 men killed (plus 2 Officers and 44 other ranks wounded and 2 men mssing).
We are very grateful to Martin Hart (<jozloz@ntlworld.com>) for the photo of Corporal Richmond and biographical information.
---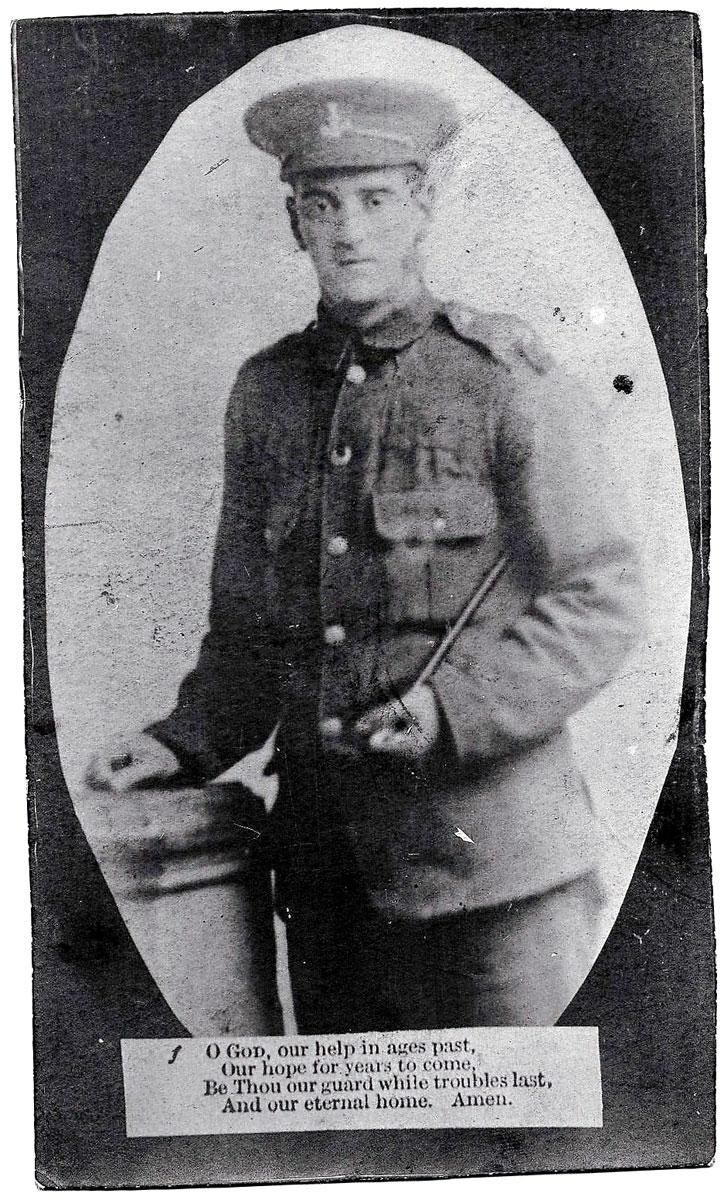 -----------------> Return to top of the page