Remembrance - The Yorkshire Regiment, First World War
Captain John Cecil RIX

Close window to return to main page
---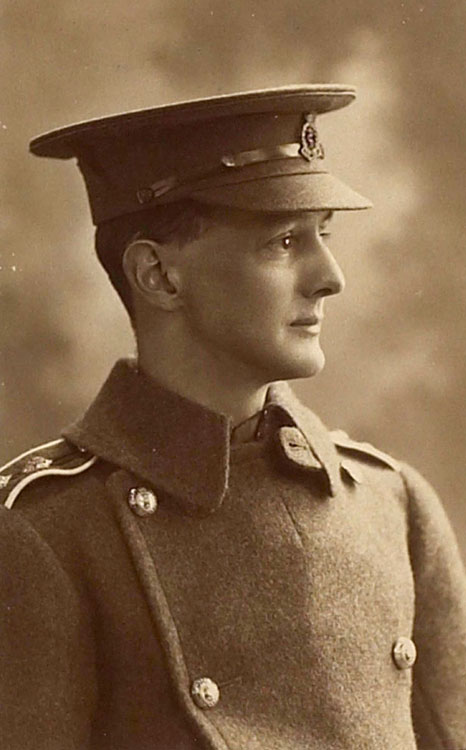 Photo courtesy of Mrs Beverely Matthews (<Beverley.Matthews@tonbridge-school.org>) the Tonbridge School Archivist.
A website set up by Tonbridge School includes this photo in a Book of Remembrance, together with other biographical details.
---
Captain John Cecil RIX

Royal Army Medical Corps, attached 9th Battalion the Yorkshire Regiment. Son of the late William H. and Rosalie J. Rix, of Tunbridge Wells, Kent. Killed 6 July 1916. Aged 40.
Buried BECOURT MILITARY CEMETERY, BECORDEL-BECOURT.

The following biographical information is provided in the website set up by Tonbridge School;-
"Capt. J. C. Rix was the third surviving son of the late Dr. William Howells Rix and of Mrs. Rix, of 13, Lansdowne Road, Tunbridge Wells, and was unmarried. He came to the School in 1891, and, leaving in 1894, went to Trinity Hall, Cambridge, where he took his degree in 1898 with a Third Class in the Natural Science Tripos.
From Cambridge he proceeded to the Middlesex Hospital, and took his M.R.C.S. and L.R.C.P. in 1902.
The following account of his work in Tunbridge Wells is taken from the Kent Courier:— "Dr. Rix was in practice for a time in Tunbridge Wells, in partnership with his father. Dr. W. H. Rix, whose name is affectionately remembered by all classes in Tunbridge Wells. On the death of his father he continued the practice in partnership with his uncle. Dr. Benjamin Rix.
He was appointed Temporary Medical Officer in April, 1911, and on the retirement of Dr. W. Stamford in the following September Dr. Rix was made Medical Officer of Health for the Borough, School Medical Officer, and Police Surgeon. He continued to carry out the duties until July 1st, 1912, and on giving up the work received a special vote of thanks from the Health Committee, which was cordially endorsed by the Town Council.
When Dr. F. C. Linton was appointed Medical Officer of Health in May, 1914, Dr. Rix was chosen as Assistant Medical Officer, and continued in that capacity until he entered the Army in April, 1915.
Dr. J. C. Rix became a Temporary Lieutenant in the R.A.M.C. April 1st, 1915, and was attached to the 9th Battn. of the Yorkshire Regiment, with whom he went to the Front in September, 1915, and did magnificent work in tending the wounded, often in circumstances of considerable danger, mainly in the neighbourhood of Armentieres and Souchez. He was promoted to his Captaincy April 1st, 1916. The Regiment was in action near Becourt, east of Albert, in the Battle of Albert, the first of the Battles of the Somme, from July 1st, 1916. On July 5th, 1916, they were bringing in the wounded after a successful engagement; the Aid-Post was full, and Capt. Rix was attending to the men outside, when a shell burst close by, killing him instantaneously with two others."
--------------> Return to Top of Page