Remembrance - The Yorkshire Regiment, First World War
Major Archibald ROBERTS
Close window to return to main page
---
For a larger sized image, click on the thumbnail image. Close the window that opens to return to this page. (Photo is from that of 6th Battalion Officers, 1915)
---
Major Archibald ROBERTS

6th Battalion the Yorkshire Regiment. Formerly 95th Russell's Infantry.
Son of Maj. A. H. Roberts (Madras Artillery); husband of M. Ferguson (formerly Roberts), of The Beeches, Cirencester, Glos. Educated at Cheltenham College and Sandhurst.
Died 22 August 1915. Aged 47.
Buried PIETA MILITARY CEMETERY.

A biography of Major Roberts can be obtained by selecting the image below. This has been provided by Jimmy James, <jimmy@remembering.org.uk>, to whom we are extremely grateful.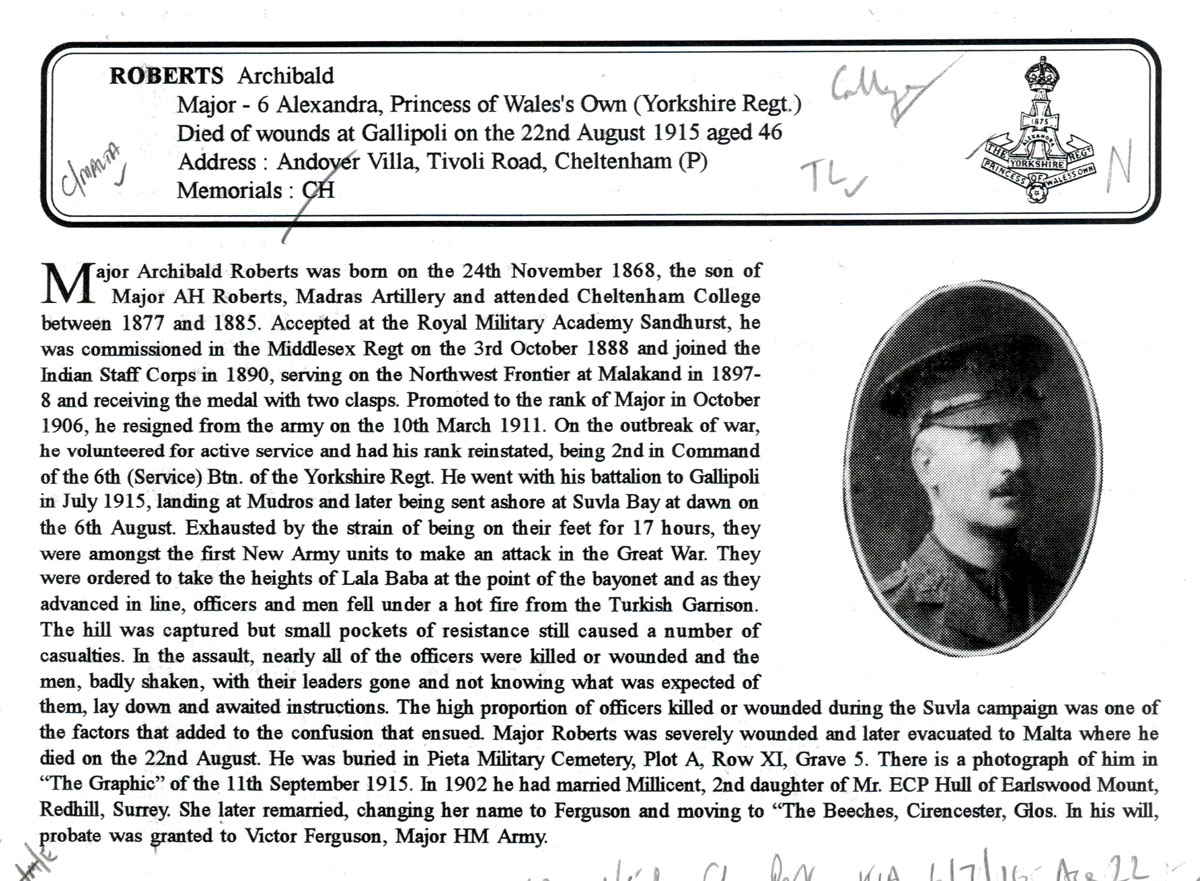 The photobelow has been taken from "Illustrated War DeLuxe" and has been provided by James Pasby (<jampas@btopenworld.com>)


For a larger sized image which opens in a new window, click on the thumbnail image.

--------------> Return to Top of Page