Remembrance - The Yorkshire Regiment, First World War
Private John ROBERTS. 266745
Close window to return to main page
---
A larger sized image of John Roberts is shown below
---
Private John ROBERTS, 266745

9th Battalion the Yorkshire Regiment, formerly 1667 West Riding Regt. Son of Percy and Ada Roberts, of Marsden, nr. Huddersfield. Killed 20 July 1918. Aged 23.
Born Oldham (Lancs), Enlisted Marsden.
Commemorated on the GIAVERA MEMORIAL.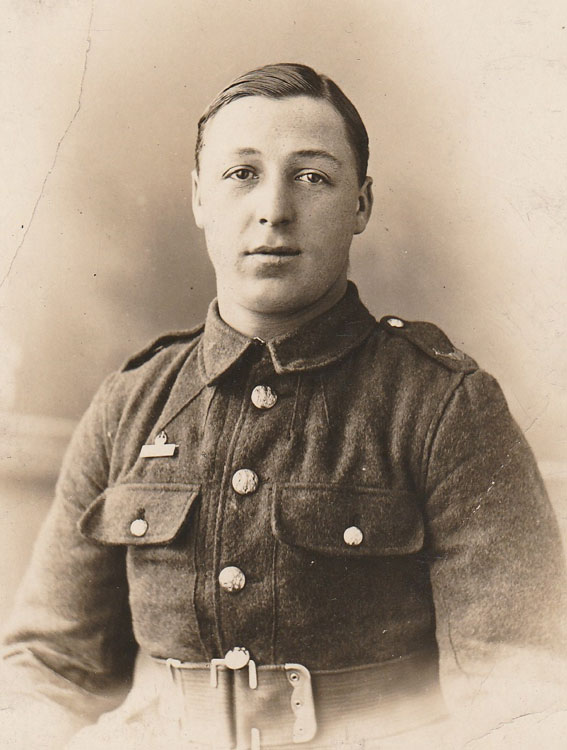 The above photo of John Roberts has been provided by David Roberts (<david.roberts18@ntlworld.com>), a descendant relative.
John Roberts lost his life when a raid against enemy trenches at Spiazzi-di-Croce was carried out by a party from the 9th Battalion. In this raid, 13 enemy were taken prisoners and 30 were killed, but 2 men form the raiding party were killed, 15 were wounded, and 3 men were missing.
John Roberts was one of the men reported missing.
-----------------> Return to top of the page