Remembrance - The Yorkshire Regiment, First World War
Corporal Joseph Dunning ROBSON. 2276 / 240644
Close window to return to main page
---
Photos and biographical information below.
---
Corporal Joseph Dunning ROBSON. 2276 / 240644. 5th Battalion Yorkshire Regiment.

The following biographical notes are supplied by his great grandson, David Warn (<davidwarn@gmail.com>).

Born 1893 in Driffield, died 1960 (Holderness). He served in the 5th Battalion, together with his older brother John.
He was with the 5th Battalion when they landed in France on 18 April 1915, and served throughout the war.
He was discharged on 8 March 1919.
Sometime between these two dates he was wounded in the leg, but no record survives of this.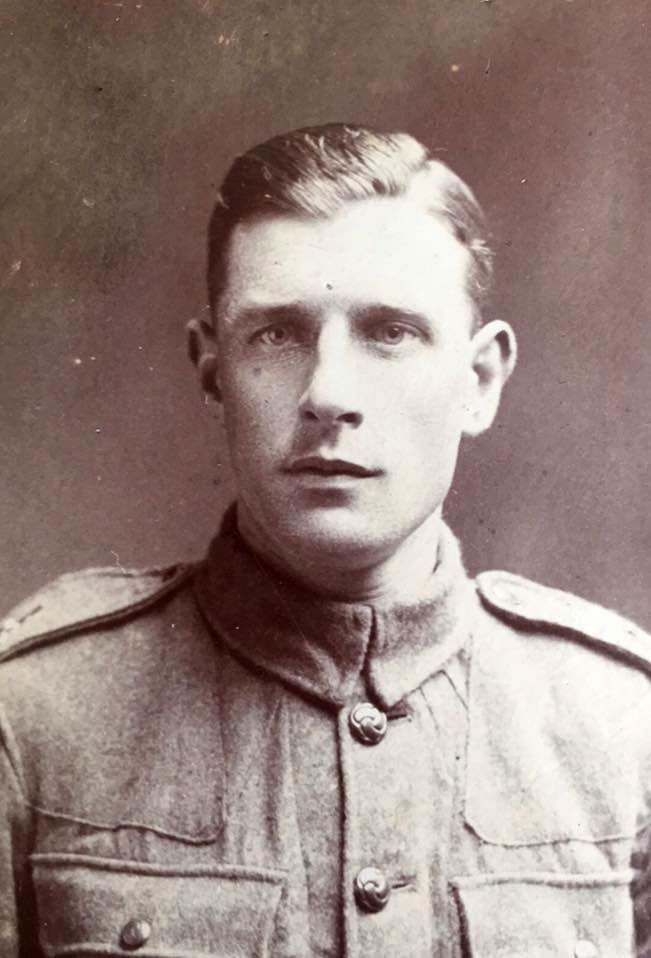 Corporal Joseph Dunning Robson
In the photo below of 4 members of the 5th Battalion band (date / place unknown), the bass drummer is Joseph Dunning Robson. The man to the right (holding a cornet) is his older brother John Robson.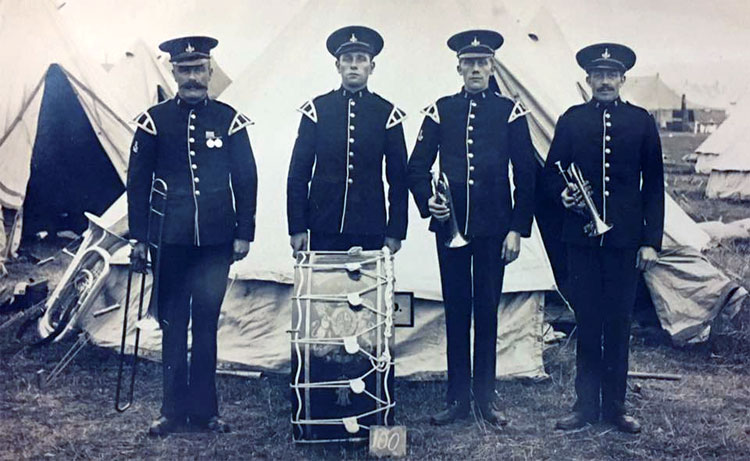 -----------------> Return to top of the page