---
Photo and biographical notes provided below.
---
Chris Weekes(<weebex12@hotmail.com>) has provided a contemporary newspaper report on Edward Rust, which is shown below;-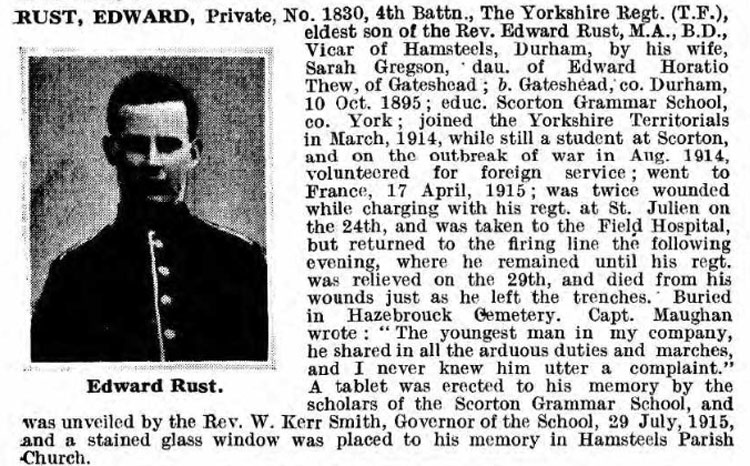 Hamsteels parish church is located in the village of Quebec. The village of Hamsteels itself no longer exists, but used to be within a short walking distance of Quebec.
-----------------> Return to top of the page