Remembrance - The Yorkshire Regiment, First World War
Private Thomas RYMER. 15420
Close window to return to main page
---
Photo and biographical notes provided below.
---
Private Thomas RYMER, 15420.

Biographical details and the photo (below) of Thomas Rymer have been provided by a great nephew, Steve Robinson (<steverobinson908@me.com>). Fortunately, some of Thomas Rymer's Service Record exists, providing one or two additional details.
Thomas Rymer was born in 1891and died in 1958.
Private Thomas Rymer originally served in the Royal Artillery (Royal Horse Artillery and Field Artillery). He purchased his discharge from the Royal Artillery on 6 December 1913.
The photo, below, is of Thomas Rymer in the uniform of the Royal Horse Artillery (ref. cap badge, spurs and riding briches).
Thomas Rymer's Service Record shows him as having been a Locomotive Fireman, living in Hartlepool (Co. Durham).
He enlisted into the Yorkshire Regiment on 4 September 1914, and attested on 4 November 1914.
He joined the 6th Battalion and served with the battalion in Gallipoli, where he was wounded.
His great nephew, Steve Robinson, states;-
"He was wounded in the shoulder and had his heel blown off. He had to wear a special shoe for the rest of his life."
He was posted back to the Richmond Depot on 18 October 1915, and was discharged as unfit for service on 25 November 1916.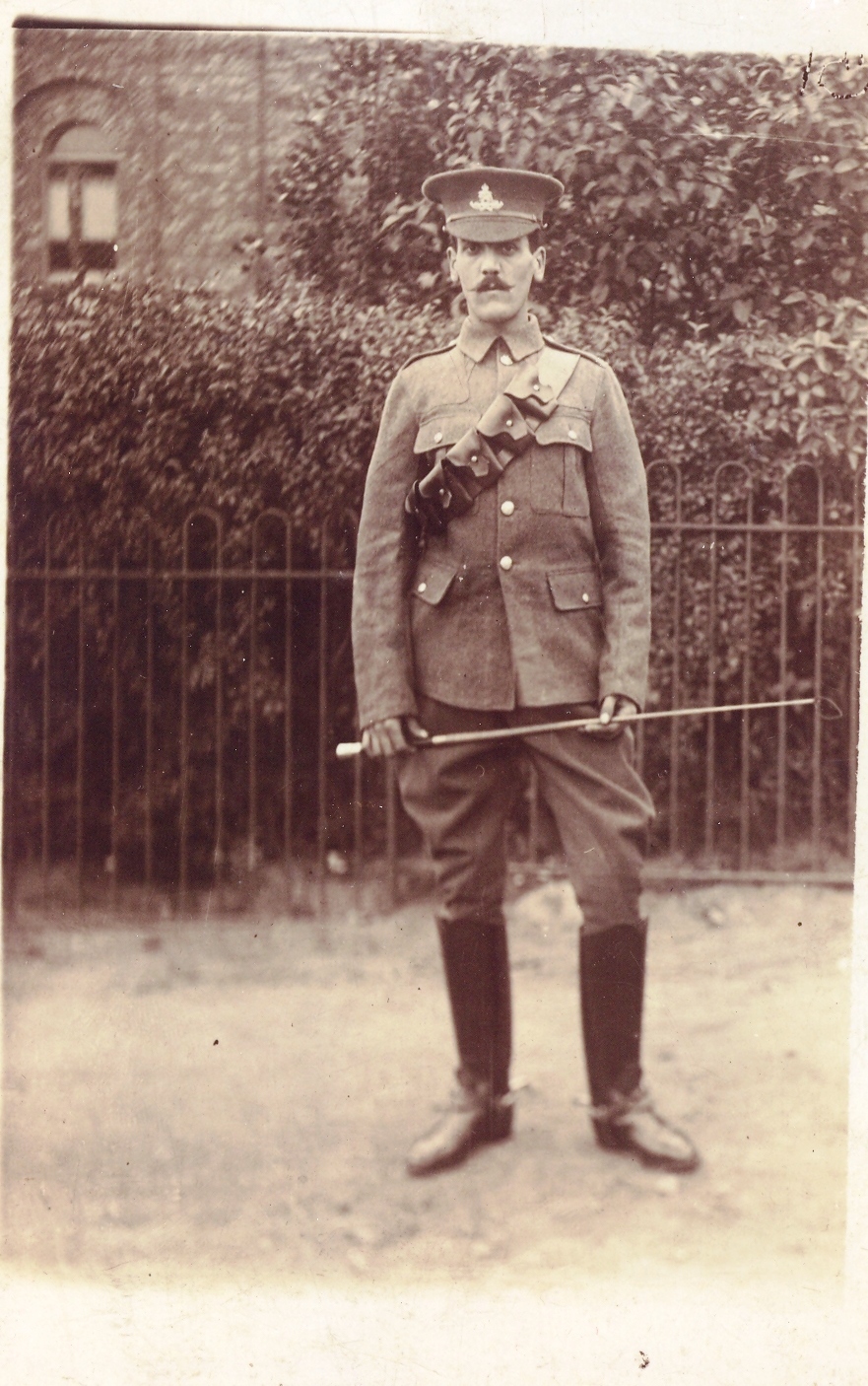 -----------------> Return to top of the page