Remembrance - The Yorkshire Regiment, First World War
Serjeant Henry George SUMPTER. 10386

Close window to return to main page
---
Biography and photos provided below.
---
Sergeant Henry George Sumpter, 10386. 2nd Battalion the Yorkshire Regiment.

Born Finsbury Middlesex in 1894.
Enlisted in the 2nd Battalion 31 December 1913.
First served in France with the 2nd Battalion on 14 November 1914 (therefore not in the original draft that left Dover in October 1914).
Served in France from 14 November 1914 to 9 July 1916, when he was wounded (gunshot wound to the right leg).
He was gassed in October 1915.
After recovering from his gunshot wound, he continued to serve from 29 March 1917 to 8 May 1917, when he was wounded for a second time.
He returned to service (date unknown) and was discharged to the Reserves sometime in 1920.

He was finally discharged from the Army with the rank of Sergeant on 30 December 1925.
His discharge address was 123 Studley Road, West Hartlepool.

He married Ethel Agnes Fowler in Hartlepool on 2 March 1918.
He died in Hartlepool in 1971, aged 77.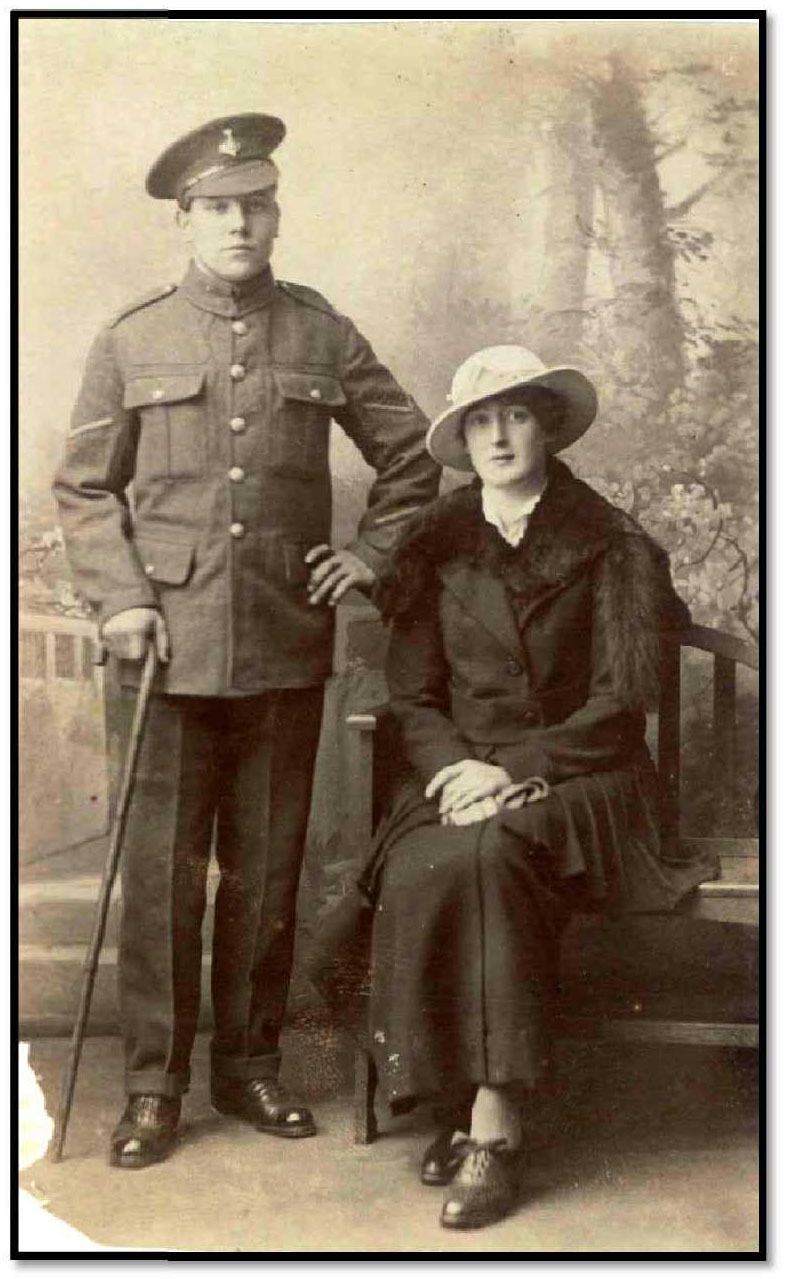 Lance Corporal Henry George Sumpter and Ethel Agnes, ca 1918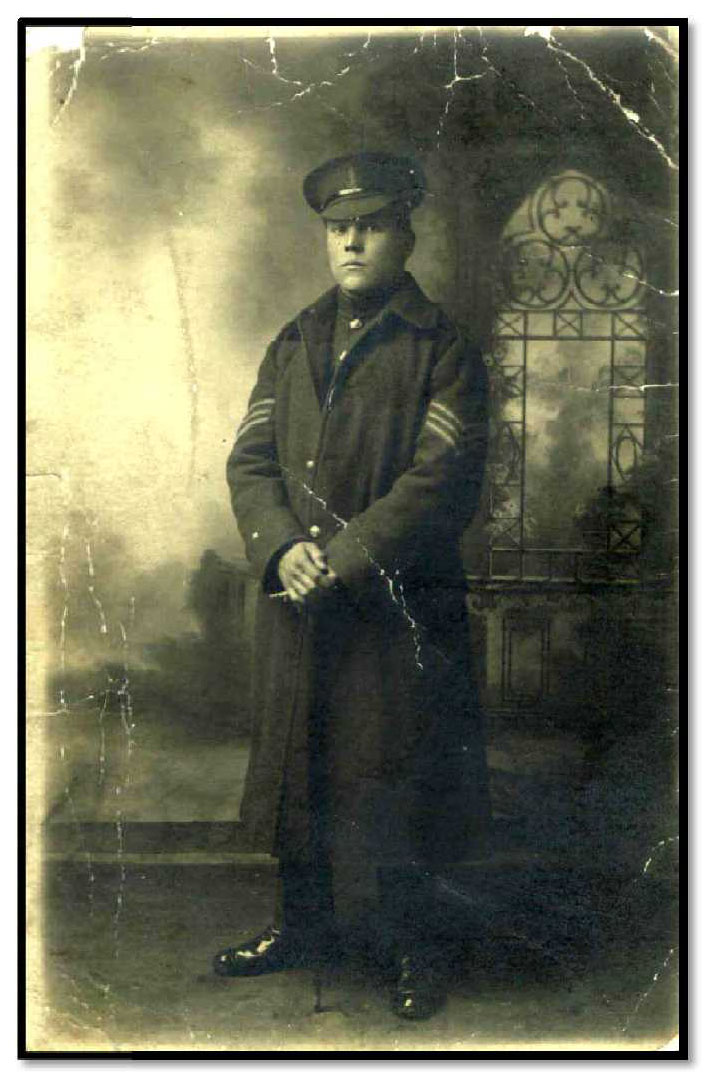 Sergeant Henry George Sumpter, ca 1920

Sergeant Henry George Sumpter (Right), - note the two wound stripes on his left forearm sleeve.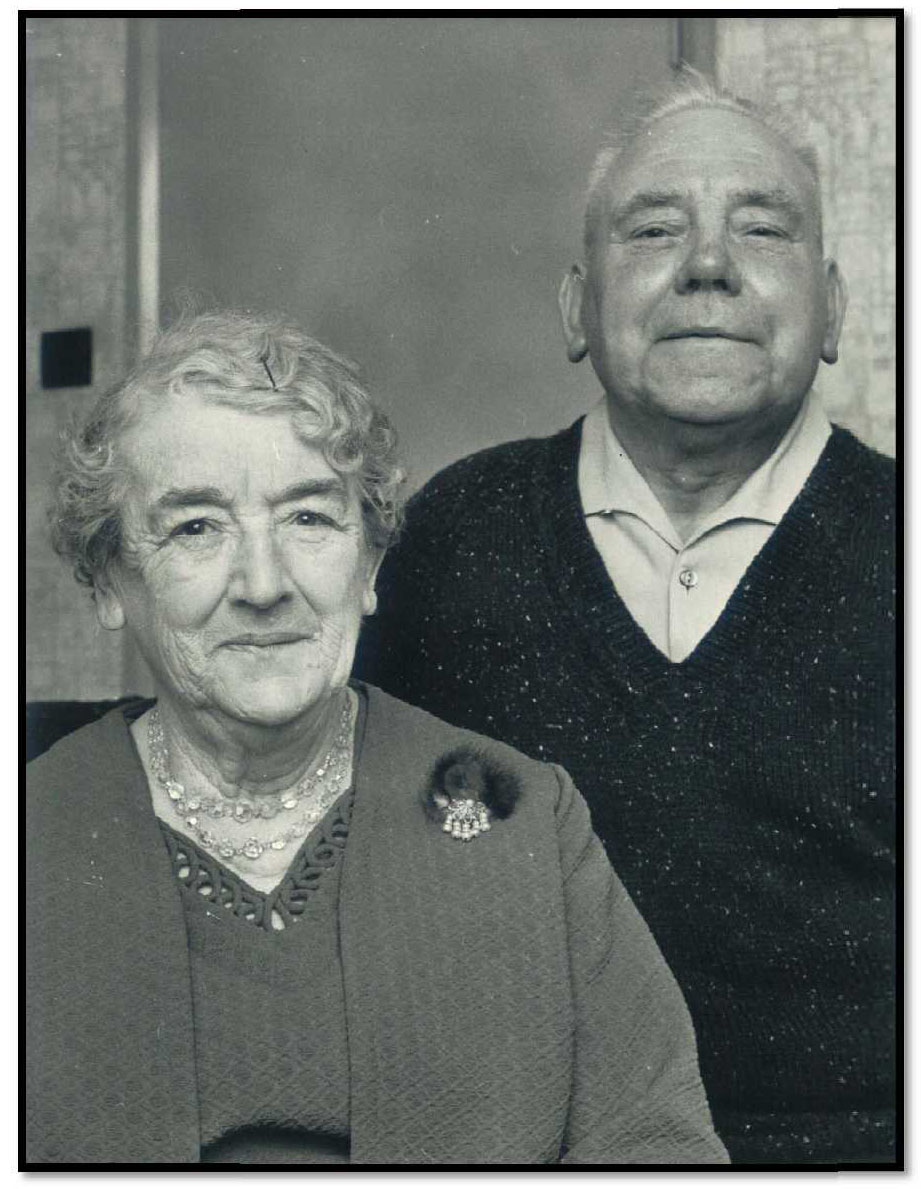 Henry George Sumpter and Ethel Agnes on the occasion of their Golden Wedding in 1968
-----------------> Return to top of the page