Remembrance - The Yorkshire Regiment, First World War
Lieutenant Anthony Reginald WELSH
Close window to return to main page
---
Select the thumbnail image above for a larger photo which opens in a new window.
---
Lieutenant Anthony Reginald WELSH.

4th Battalion Yorkshire Regiment.
Son of William and Florence Elvira Welsh, of Owslebury House, Winchester. Born Altrincham, Cheshire. Died 19 February 1916. Aged 32.
Buried BOULOGNE EASTERN CEMETERY.

A biography of Lieutenant Welsh was published in "Memorials of Rugbeians Who Fell in The Great War", a 7-volume work published by Rugby School, Rugby, Warwickshire. The seven volumes contain biographies and portraits of those members of the School who died during and after the Great War. In each volume, biographies and portraits appear in alphabetical order of surname.
The photo, above, is taken from this work.
Lieutenant Welsh's biography from this work is shown below;-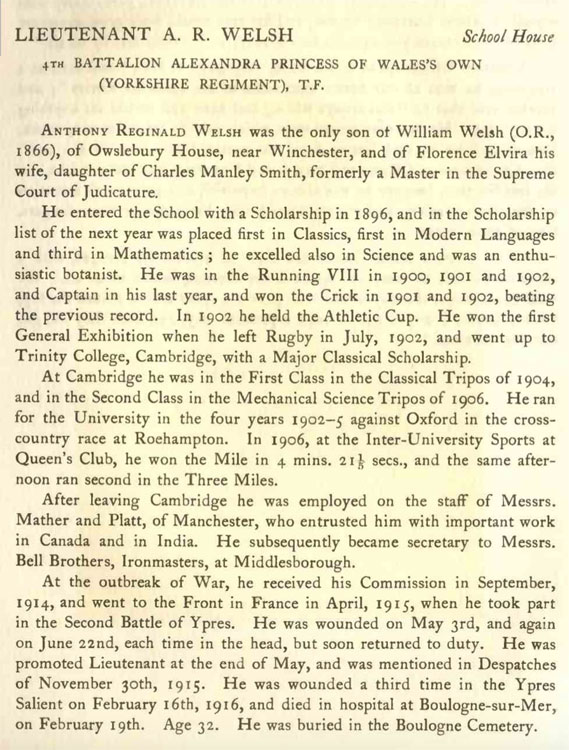 -----------------> Return to top of the page